Press Release: 16 October 2012
Residents and users of sustainable buildings open their doors
The Passive House Days, 9-11 November 2012



Darmstadt, 16 October 2012 – Affordable, comfortable, environmentally friendly - Passive House embodies the best in sustainable building. The Passive House Days, taking place internationally from 9-11 November, provides the perfect opportunity for anyone wishing to see this first-hand. For this event, hundreds will open exemplary buildings constructed to this intelligent building standard to the general public. Those with experience in such buildings can pass their expertise on to interested visitors taking advantage of the event to actually experience Passive House first-hand.
---
News: 8 October 2012
Brussels region illustrates Passive House success
Learning from the Belgian experience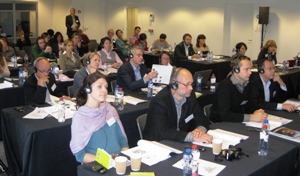 8 October, 2012; Brussels, Belgium: Representatives of PassREg partner countries convened in Brussels from the 2nd to the 4th of October to learn from the Brussels experience. The Brussels Capital region, a true Passive House front runner, has seen a literal explosion of Passive House construction and legislation over the last few years. Over the 3 day event, partners and invited politicians from around the EU got to hear, through expert presentations, and see, through study tours to select buildings, just how Brussels has gotten where it is today.
---
Press Release: 16 May 2012
PassREg: Passive House Regions with Renewable Energies
Passive House Institute introduces new EU funded project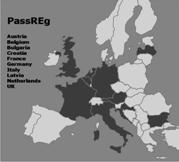 16 May 2012/Darmstadt, Germany: Making frontrunners visible – supporting potential frontrunners. This is the motto of the PassREg project, funded within the European Commission's Intelligent Energy Europe programme and headed by the Passive House Institute. As reflected in its name, the project supports the growth of Passive House Regions in which "energy efficiency first" through Passive House is promoted, enabling remaining energy needs to be feasibly covered with on-site or nearby Renewable Energy sources. To do this, the project looks to regions such as Hanover, Brussels and Tyrol – front runner regions already actively and successfully supporting this approach. By investigating what makes the varied models these regions employ so successful as well as by making their successes more visible, the project aims to help other aspiring regions to become front runners themselves – taking, adapting and implementing best practice examples as well as the lessons learned throughout the project to facilitate the implementation of the EU's 2010 Energy Performance of Buildings Directive on the basis of Passive House with renewable energy sources.